Excellent technology right down the line
As a KRONES affiliated company, EVOGUARD has decades of experience in line construction under its belt for use in the development of its components. Yet EVOGUARD also incorporates completely new ideas in its engineering. Its motto: Only safe and reliable components are good enough for your line.
At a glance
Innovative technology for valves, valve manifolds and pumps used in process and filling technology
First-class KRONES quality at component level
Manufacturing in accordance with the strictest quality and hygienic-design guidelines
High efficiency
Easy and reliable operation in everyday production
Elementary modules for absolute process reliability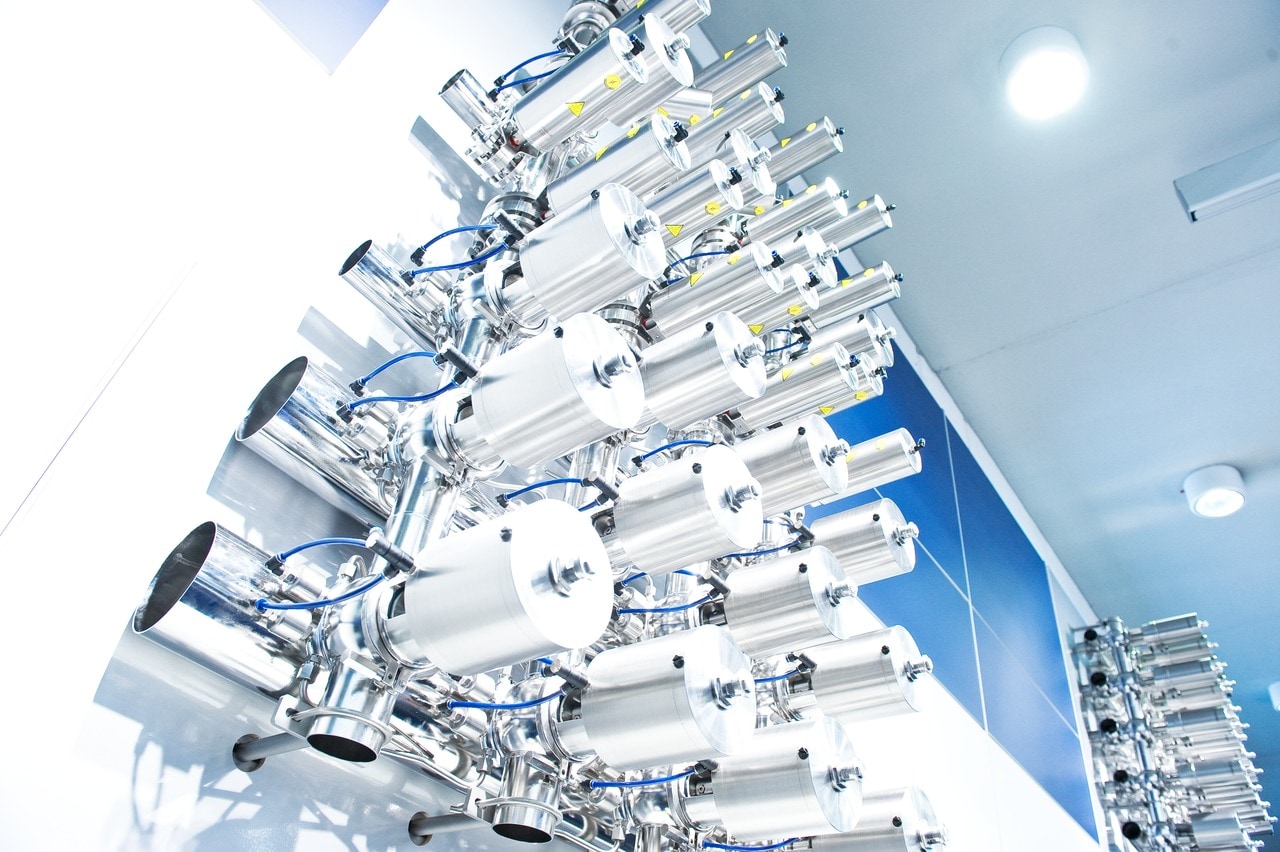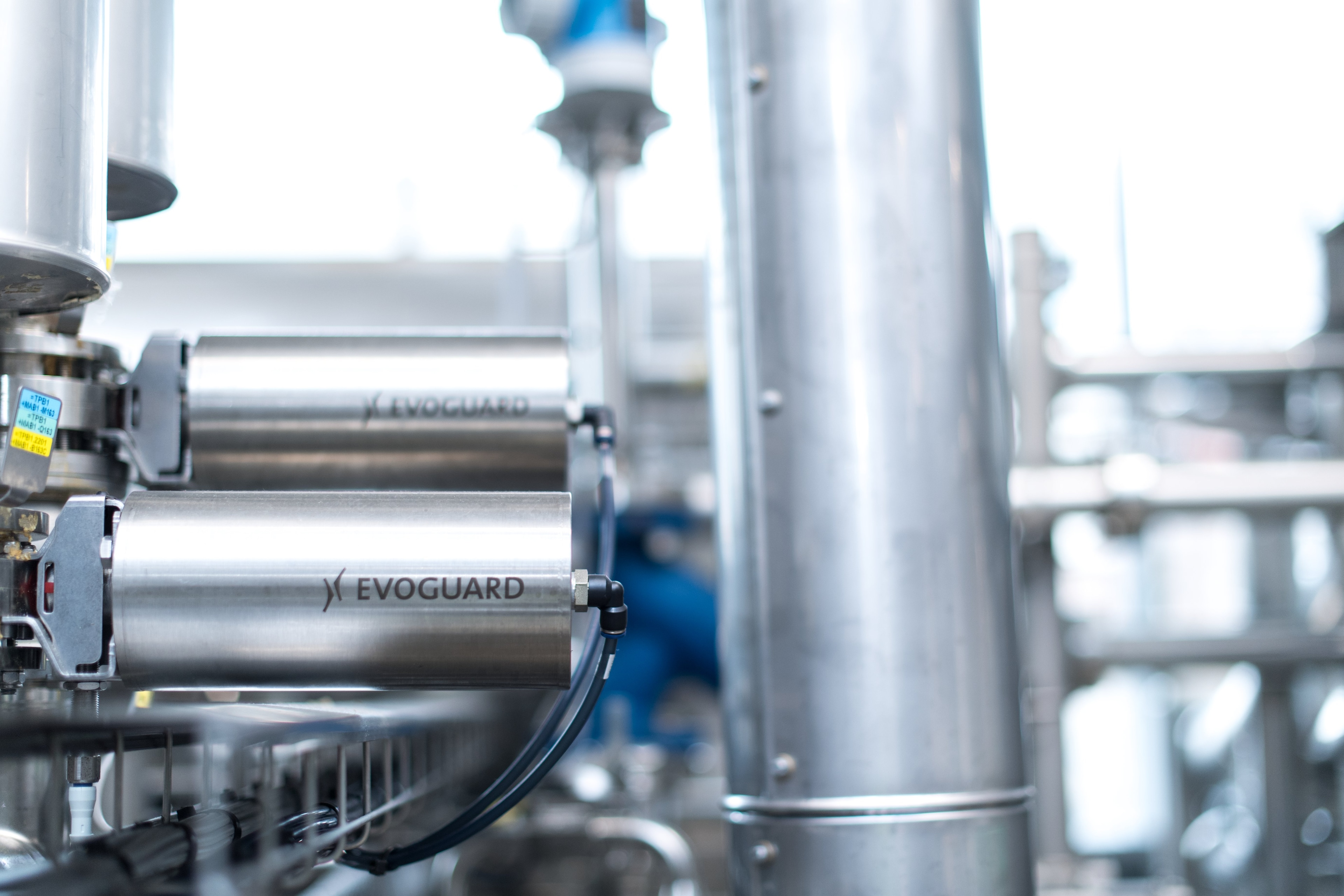 Where our products are used: the industries we serve
Where our strengths lie: process components
Valves and valve manifolds
From the simple shut-off function up to the most advanced aseptic processes and complex valve manifolds: The EVOGUARD valve range combines hygienic and aseptic designs with all the requirements to meet demands on process stability, reliability, and maintainability.
Hygienic centrifugal pumps
Gentle product handling combined with the highest efficiencies, robust design and easy maintenance underline the advantages of the EVOGUARD centrifugal pump series.
Tank safety and cleaning systems
The modular design allows for the configuration of a solution for tank cleaning and safety that is tailored to the customer's requirements.
Evotube tubular heat exchanger
Maintenance-free modules with cross-corrugated tubes ensure an efficient heat transfer combined with gentle product treatment. They are developed and manufactured by KRONES.

Selection
Food and beverage industry
ESL applications (Extended Shelf Life)
Aseptic applications
Valves: Everything from one source – overview of our product range
Technical data
Benefits
Highest quality in the manufacturing process
Manufacturing of the valve housings by chipping solid stainless steel material
Accurate traceability and identification of parts by matrix code
Use of tested materials with acceptance test certifications
Energy savings included
Actuator variants in modular concept – adjusted to systems with a product pressure of 6, 10 or 22.7 bar
Economical control air consumption for double seat mixproof valves with fast stroke movements for cleaning the leakage space
Free cross-sectional areas in relation to the pipe diameter
Process safety
Optimised sealing geometry, certified by the EHEDG
Housings without dead space and optimally designed seal installation areas for hygienic production conditions

Consistent when it comes to safety demands
Design according to the requirements of European Machinery Directive 2006/42/EC and Pressure Equipment Directive 2014/68/EU
Design review by TÜV SÜD technical inspection authority (pressure, safety, strength testing, etc.)
Pressure-resistant design of the housings of seat valves with PN 25 pressure rating

Safe handling during daily production activities
Easy assembly and disassembly – without special tools
Maintenance-free actuators in welded design
Safe and quick spare parts replacement without risk of accident or confusion of seals